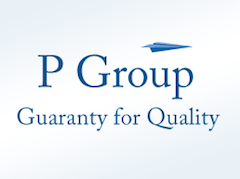 P Group is incoming touroperator and DMC in Bulgaria. The company is operating on
the market for the last 10 years. For that period we take care of tourists coming with charter
flights, groups and individuals for many partners.
We offer:
• accommodation – beach, ski, spa, city, rural, golf hotels
• handling services – meet and greet your clients, representing your company
• transfers
− excursions – one day, two day long from the main cities and resorts
− round tours starting from Sofia, Istanbul, Turkey, Athens, Bucharest, Belgrade, Skopje
− organization of corporate events, conferences, exhibitions
Our staff – In the company we have – Contracting, Reservations and Marketing departments. Except them we have IT and accounting departments which are outsourced.
We have more than 30 representatives working with different partners in the main resorts and cities.
You can visit us on our facebook page.
Zelanos tours is trade mark of P Group Ltd, specialized in cultural tours.
Zelanos Tours mission is to reveal you the beauty and treasures of Bulgaria in a unique mode, which will leave you
full of magnificent memories of your trip, and make you fall in love with our country. We are
going to show you the authentic Bulgaria – the world famous and the secret sites, the fantastic
cuisine and wines, the impressive nature, the ancient relics and the always welcoming and
smiling Bulgarians.
Advantages of Zelanos tours programs:
• All tours are with guaranteed departures dates – one day tours from Sofia and multidays
round tours
• Highest quality of services
• Professional and experienced local guides
• Carefully selected hotels at each destinations in Bulgarian round tour
• Modern vehicles
• Small and compact groups
Our head office address:
Sofia, Bulgaria
1 Tzarigradsko shose blvd
For any questions for information, bookings, cancellations, please call: +359 2 4911892 or e-mail: incoming@p-group.eu