phone: +359-2-4911892
Book
Plovdiv, Starosel, Hisar
BONUS – wine tasting
Tour highlights:
The tour starts from your hotel in the morning and after some 2 hours drive, the tour starts with a visit to the popular village Starosel. Starosel is mainly known for it's abundance of ancient Neolithic and Thracian remains, dating from 5th-6th millennium BC. In Antiquity the village was  an important and wealthy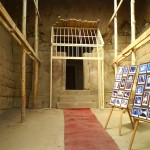 Thracian city in the 5th century BC, as evidenced by the excavations, made in the 20th century. The largest underground temple in the Balkans, along with a mausoleum was found under the Chetinyova Mogila. The temple, as well as the nearby Thracian king's residence under Mount Kozi Gramadi, were likely built during the reign of Amatokos II (359-351 BC).
The tour continues to Hisar. This small resort town was founded by the Thracians thousands of years ago, because of it's springs. The mineral water of Hisar is popular all over the country and across the borders of Bulgaria. Many Roman ruins can be seen everywhere — some public buildings, a small amphitheatre, the barracks of the Roman garrison,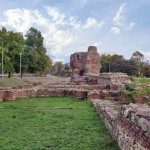 the foundations of a couple of the oldest churches in Bulgaria, as well as the best-preserved Roman fortress in Bulgaria.
After lunch you will continue to Plovdiv.
The city tour of Plovdiv starts with a round trip, passing through the world famous Plovidv fair, Maritsa River and climing to the top of 'Bunardzhika' hill, from where you can see all of the town at a glance.
After that the tour continues on foot. Your guide will show you the fabulous remains from the Ancient Roman Empire – the Roman Stadium, the Roman Forum, the Aphitheatre.
Walking along the main street, you will be able to feel the specific, charming mood of the town and see the typical architecture from the beginning of IXX century, combined with modern shops and cafes.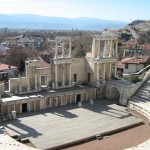 After that you will visit the Old Town of Plovdiv (UNESCO heritage listed site) with it's houses from the National Revival period (18-19th century). Old Plovdiv is an imposing open-air museum, situated on the three hills of the ancient Trimontium. You will visit Hisar Kapia, the Balabanova house, the Lamartin House and the museum of the National Revival, also situated in a beautiful house.
Starting time: 08:00
Duration: 12 hours
Minimum participants: 2 gull paying
Price includes: Tour of Starosel, Hisar, Plovdiv – transport with mini-van, English speaking chauffeur, English speaking licensed guide, all entrances.
Price does not include: Lunch, beverages, gratuities to the guide and the chauffeur (optional)
Supplement: Lunch set menu 10 euro or you may choose from menu in the restaurant (optional); Wine tasting in Starosel wine cellar 8 euro (optional)
Price: Adult – 128 euro / Child – 64 euro